Final Expense
Insurance

in Wisconsin
Burial Expense in
Wisconsin
It's never easy to think about a loved one passing away, much less think about how to pay for their final expenses. You can ease your loved ones' minds by prepaying for your funeral planning and related costs. The national average cost of a funeral in Wisconsin is a whopping $7,554, which doesn't even cover the casket and outstanding medical bills.
If you're worried about how your loved ones will cope after you die, secure a good final expense and life insurance policy today. We work with top insurance providers in Wisconsin to find a policy that covers all your needs and falls perfectly into your budget.
The services we offer include:
There are a number of final bills and expenses your beneficiaries will have to take care of, including funeral costs and any outstanding medical or legal bills. Having final expense insurance can ease the burden on your loved ones' finances since funerals can easily cost $10,000 or more. We'll help you find comprehensive and affordable policies in Wisconsin.
In most cases, the cutoff age for life insurance is 80, but we can help you get coverage even if you're older than that. Our team will work hard to find term, burial, whole, or universal insurance policies that offer reliable coverage at an affordable rate.
You can save your loved ones the emotional and physical stress of arranging a funeral by planning it ahead of time. It also ensures that your loved ones won't have to stress over paying for the arrangements, which can be a significant financial burden if you are the sole provider of the household.
Types of Final
Expense

Insurance in Wisconsin
When it comes to providing financial stability for your family, burial insurance is one of the most cost-effective options. Here are just a few types of expenses it can help with:
Legal fees for settling an estate
Final expense insurance can be used to pay off debts and any outstanding taxes after death.
Funeral expenses
Costs associated with a funeral may include the service and any necessary accessories, such as a coffin or urn.
Unpaid medical expenses
Final expense insurance can be used to pay for funeral costs and any outstanding medical bills, so your loved ones don't have to bear these financial burdens.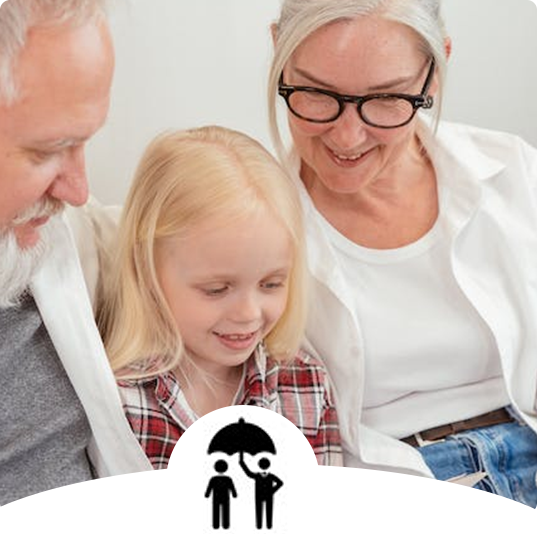 Need a Final
Expense

Insurance Quote?
Feel free to give us a call or use this form to make an online quote request and we will get back to you as soon as we can.
Compare Quotes From Top
Insurance

Carriers
Polite, very knowledgeable and stays on top and in touch with clients needs
very good costumer service i been knowing him for years as my insurance man good job Darreil
Marqusia Betton
2022-09-30
Mister Franklin was very helpful and patient
Sharon Andrews
2022-09-24
I have several years with this company and Mr Franklin has always reached out to me and my family. Even when we have lost family members he is a very loyal and understanding person. I have recommend this insurance company to several family and friends. Thank You Mr. Franklin
He is an awesome insurance guru and he explains everything to you. We have been with him since 2008 and you can't beat his service.
Louise Fitzpatrick
2022-08-17
Very please with the COMPANY. Have POLICIES with them very long time. Very appreciates to Mr. D. Franklin goes beyond hid duties. Big access ro the Company.
Donnye music Pearrie
2022-08-01
Mr Darrell Franklin follows up with me on a regular basis. He is a person that I appreciate. He had provided excellent service over the years. I appreciate his professionalism. Mr Franklin is a knowledgeable life insurance agent. I highly recommend him and the company he represents.