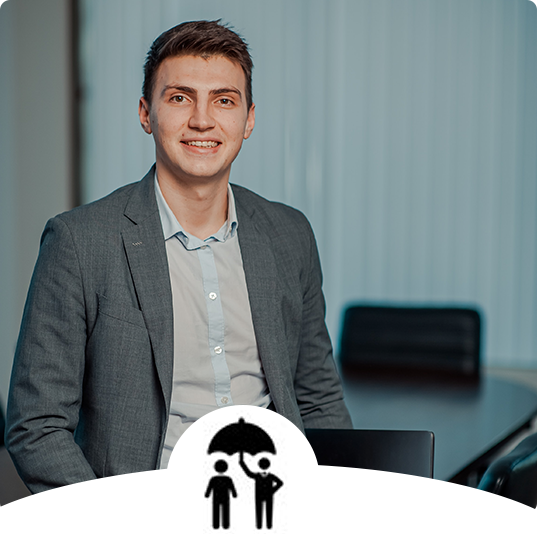 Franklin Life and Annuity (FLAA) Insurance is an easy and reasonable way to provide for your loved ones and achieve a peace of mind about their financial security. We offer family and life policies that can be tailored to your specific requirements and financial situation. We also offer burial service plans and critical illness plans as well as fixed index annuities.
Each of our clients has different and distinct financial requirements, and we design our insurance plans accordingly. Our company's founder has been working in the field for over 20 years. His knowledge of insurance matters guarantees that Houston, Texas residents have access to the finest coverage.
Get in touch with us today to talk about your options.
As an independent life insurance firm, it is our duty to find the most suitable insurance policies for each of our clients. That involves being clear about your situation and dedicated to finding an affordable policy that meets your needs.
Moreover, building trust with our customers is crucial if we want them to have faith in us and our abilities to safeguard their homes, assets, and loved ones.
As much as we value our customers, we also have an obligation to support the insurance industry as a whole. It is our responsibility to dispel insurance myths and inform consumers about the value of proper coverage. This way, we can ensure that consumers have confidence in the insurance industry.
Contact us to learn more about our services in Houston, Texas.
Compare Quotes From Top
Insurance

Carriers
Polite, very knowledgeable and stays on top and in touch with clients needs
very good costumer service i been knowing him for years as my insurance man good job Darreil
Marqusia Betton
2022-09-30
Mister Franklin was very helpful and patient
Sharon Andrews
2022-09-24
I have several years with this company and Mr Franklin has always reached out to me and my family. Even when we have lost family members he is a very loyal and understanding person. I have recommend this insurance company to several family and friends. Thank You Mr. Franklin
He is an awesome insurance guru and he explains everything to you. We have been with him since 2008 and you can't beat his service.
Louise Fitzpatrick
2022-08-17
Very please with the COMPANY. Have POLICIES with them very long time. Very appreciates to Mr. D. Franklin goes beyond hid duties. Big access ro the Company.
Donnye music Pearrie
2022-08-01
Mr Darrell Franklin follows up with me on a regular basis. He is a person that I appreciate. He had provided excellent service over the years. I appreciate his professionalism. Mr Franklin is a knowledgeable life insurance agent. I highly recommend him and the company he represents.