Final Expense
Insurance

in North Carolina
Looking for final expense insurance in North Carolina? Franklin Life & Annuity is your best option for it. We have been working in this industry for two decades now and have helped thousands of people secure final expense insurance for themselves and their family members.
Check Out Our Life
Insurance

Options In North Carolina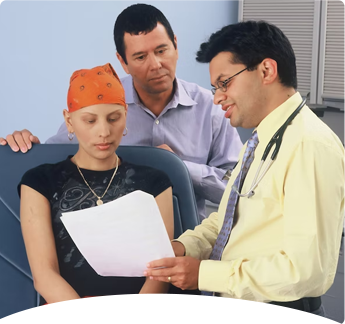 Final Expense Insurance

Funeral
Planning
Family Life
Insurance
Things To Consider When
Choosing

Final Expense Insurance
Insurers regularly adjust their premiums to reflect developments in medical science and healthcare technology. Every final insurance determines its rates using underwriting standards and actuarial data. When shopping for insurance, it's important to remember that the cheapest policy with one provider isn't necessarily the cheapest with another.
Talking to a certified agent who can give you a customized quotation based on your needs is the best way to narrow down your options and find the coverage that's suitable for you at an affordable price.
There are many options for covering funeral costs, but which option is right for you? Which one will provide the greatest safety for your loved ones? Which one will expedite the payment of your claim? Which will be most helpful to your loved ones as they plan your funeral? Regarding safeguarding your loved ones throughout the funeral preparations, there are crucial things to ask before settling on a provider.
That's why Franklin Life & Annuity is your best option for final expense insurance in North Carolina. Compared to other insurance companies for final expenses, we stand out because we assist your dear ones in handling the myriad tasks that must be completed in preparation for the funeral. We care deeply about making the process of arranging a funeral as easy as possible for the family members of our policyholders who have passed away.
Need a Final
Expense

Insurance Quote in North Carolina??
Feel free to give us a call or use this form to make an online quote request, and we will get back to you as soon as we can.
Compare Quotes From Top
Insurance

Carriers
Polite, very knowledgeable and stays on top and in touch with clients needs
very good costumer service i been knowing him for years as my insurance man good job Darreil
Marqusia Betton
2022-09-30
Mister Franklin was very helpful and patient
Sharon Andrews
2022-09-24
I have several years with this company and Mr Franklin has always reached out to me and my family. Even when we have lost family members he is a very loyal and understanding person. I have recommend this insurance company to several family and friends. Thank You Mr. Franklin
He is an awesome insurance guru and he explains everything to you. We have been with him since 2008 and you can't beat his service.
Louise Fitzpatrick
2022-08-17
Very please with the COMPANY. Have POLICIES with them very long time. Very appreciates to Mr. D. Franklin goes beyond hid duties. Big access ro the Company.
Donnye music Pearrie
2022-08-01
Mr Darrell Franklin follows up with me on a regular basis. He is a person that I appreciate. He had provided excellent service over the years. I appreciate his professionalism. Mr Franklin is a knowledgeable life insurance agent. I highly recommend him and the company he represents.