Final Expense
Insurance

in Oklahoma
Getting Final Expense
Insurance

Has Never Been This Simpler In Oklahoma
It may come as a surprise to learn that the average funeral now costs between $7,500 and $10,000. It might be difficult to deal with such a large financial burden soon after the death of a loved one. The last thing anyone wants is extra stress when going through a rough patch. Therefore, final expense insurance coverage is intended to help lighten the load during this trying time. Get in touch with Franklin Life & Annuity in Oklahoma today and get a wide range of life insurance at affordable rates.
Here's What Franklin Life & Annuity
Offers

In Oklahoma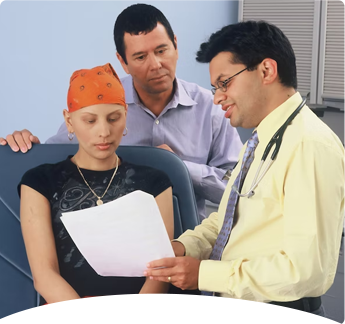 Final Expense Insurance

Funeral
Planning
Family Life
Insurance
Is Final Expense
Insurance

Available to Anyone?
Final expense insurance policies can be purchased for as low as $10 per month by anyone aged 50 to 85, regardless of health status.
What Can It
Help

You With?
The expenses associated with a funeral and burial
Expenses related to healthcare
Money owed on credit cards
Additional costs associated with death
Although dividends could potentially accrue to the policy, they do not do so automatically.
The premiums are fixed at a certain rate for life, even if you live to be 100.
It provides peace of mind with an assured death benefit
There is an option for either annual or monthly premium payments
There is a tax deferral on the cash value growth
It is up to you to decide if you want to utilize the benefit money to cover funeral costs
Why Would Anyone
Need

It?
Losing a beloved one is a thought that no one enjoys entertaining. But if you take the time to have an insurance policy in place now, it can help you avoid additional suffering and loss later on. Obtain the appropriate protection to forestall additional distress.
Need a Final
Expense

Insurance Quote in Oklahoma?
Feel free to give us a call or use this form to make an online quote request, and we will get back to you as soon as we can.
Compare Quotes From Top
Insurance

Carriers
Polite, very knowledgeable and stays on top and in touch with clients needs
very good costumer service i been knowing him for years as my insurance man good job Darreil
Marqusia Betton
2022-09-30
Mister Franklin was very helpful and patient
Sharon Andrews
2022-09-24
I have several years with this company and Mr Franklin has always reached out to me and my family. Even when we have lost family members he is a very loyal and understanding person. I have recommend this insurance company to several family and friends. Thank You Mr. Franklin
He is an awesome insurance guru and he explains everything to you. We have been with him since 2008 and you can't beat his service.
Louise Fitzpatrick
2022-08-17
Very please with the COMPANY. Have POLICIES with them very long time. Very appreciates to Mr. D. Franklin goes beyond hid duties. Big access ro the Company.
Donnye music Pearrie
2022-08-01
Mr Darrell Franklin follows up with me on a regular basis. He is a person that I appreciate. He had provided excellent service over the years. I appreciate his professionalism. Mr Franklin is a knowledgeable life insurance agent. I highly recommend him and the company he represents.