Final Expense
Insurance

in South Carolina
Franklin Life & Annuity Is The
Best Provider

Of Life Insurance In South Carolina
Since our organization is owned and controlled by a single family, we are free to conduct ourselves in a way unlike any other life insurance provider in South Carolina. Due to these principles, we've become the industry standard in life insurance coverage across the country.
To guarantee that our clients are always addressed with the utmost care and respect, we have worked hand in hand with the most reputable names in the life insurance and final expense industries from the very beginning. Our representatives are not like the others; they put customer well-being ahead of making a quick buck by upselling unneeded services.
Our experts regularly inform families about the funeral services available in their area and the prices of burial and life insurance in South Carolina. Helping individuals in their communities prepare for their demise is meaningful work, and the professionals at Franklin Life & Annuity take pride in that.
Services We
Offer

In South Carolina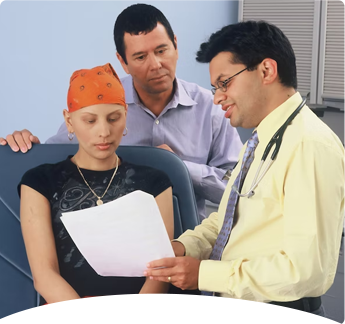 Final Expense Insurance
Life
Insurance

Funeral
Planning
Why Is Final
Expense

Important In South Carolina?
Due to low premiums, modest death benefits, and primary focus on covering burial expenses, final expense life insurance is especially popular among the elderly. Term life insurance, the most common form of traditional life insurance, is bought largely to compensate for lost income after the death of a loved one.
These policies are particularly crucial in the beginning of our lives as a family while we are earning, paying rent or mortgage, completing automobile or student loan payments, and raising children.
Typical insurance plans are obsolete once we've reached retirement age, finished paying the mortgage, and sent the last of the children off to college. What we need, instead, is a plan for covering our funeral costs and other final obligations.
Those of us who have lost a loved one know how difficult it is to deal with our emotions while also meeting our financial and practical responsibilities following a death in the family. We can't bear to think that our partner or kids will have to go through what we have.
Losing someone is already hard to process, and when families also have to deal with final expense costs, it just adds to their difficulties. For this reason, Franklin Life & Annuity is committed to providing comprehensive final expense insurance at affordable rates in South Carolina. We understand how stressful such times are, and we want to ensure no one has to go through this.
Need a Final
Expense

Insurance Quote?
Feel free to give us a call or use this form to make an online quote request and we will get back to you as soon as we can.
Compare Quotes From Top
Insurance

Carriers
Polite, very knowledgeable and stays on top and in touch with clients needs
very good costumer service i been knowing him for years as my insurance man good job Darreil
Marqusia Betton
2022-09-30
Mister Franklin was very helpful and patient
Sharon Andrews
2022-09-24
I have several years with this company and Mr Franklin has always reached out to me and my family. Even when we have lost family members he is a very loyal and understanding person. I have recommend this insurance company to several family and friends. Thank You Mr. Franklin
He is an awesome insurance guru and he explains everything to you. We have been with him since 2008 and you can't beat his service.
Louise Fitzpatrick
2022-08-17
Very please with the COMPANY. Have POLICIES with them very long time. Very appreciates to Mr. D. Franklin goes beyond hid duties. Big access ro the Company.
Donnye music Pearrie
2022-08-01
Mr Darrell Franklin follows up with me on a regular basis. He is a person that I appreciate. He had provided excellent service over the years. I appreciate his professionalism. Mr Franklin is a knowledgeable life insurance agent. I highly recommend him and the company he represents.