Final Expense
Insurance

in Pennsylvania
Franklin Life & Annuity Is The Best
Provider

Of Life Insurance In Pennsylvania
Being a family-run business gives us the independence to operate differently than any other life insurance company in Pennsylvania. Following these beliefs has allowed us to set the bar for life insurance policies all around the country.
From day one, we've collaborated with the most trusted companies in the life insurance & final expense sectors to ensure that each and every one of our clients is treated with the greatest dignity and respect at all times. Our life insurance specialists aren't like the rest; they don't prioritize their financial gain at the expense of the client by pushing unnecessary add-ons.
Our staff is committed to keeping families well-informed about funeral arrangements in their region and related costs, such as those associated with life and burial insurance in Pennsylvania. Franklin Life & Annuity's employees take satisfaction in the fact that their expertise aids people in their communities in making preparations for their demise.
Insurance Policies
Offer

In Pennsylvania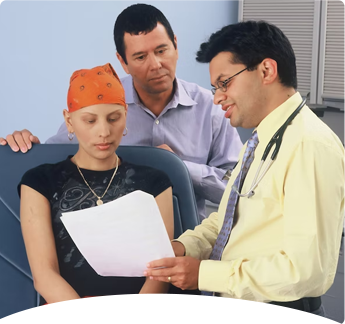 Final Expense Insurance

Funeral
Planning
Family Life
Insurance
Advantages of Final Expense
Insurance

In Pennsylvania
1. Helps With Funeral Costs
As mentioned before, funeral costs are among the many expenses that are typically not covered by health or life insurance and are hence the primary focus of final expense coverage. Leaving money in a will for the use of surviving family members to cover funeral expenses is a thoughtful gesture.
2. Helps Clear Outstanding Medical Bills
Upon your passing, your loved ones will be responsible for paying any outstanding hospital or medical costs. If you have final expense insurance, the beneficiaries may be able to use the money to settle any outstanding bills in your name.
3. It Can Be Used To Support Your Loved Ones
When you die, your loved ones will continue living their lives as usual. They will likely wish to take a break from work in the days and weeks after your death. Giving them a decent amount of money to help them out would be greatly appreciated, especially if they don't have a regular source of income.
Need a Final
Expense

Insurance Quote in Pennsylvania?
Feel free to give us a call or use this form to make an online quote request, and we will get back to you as soon as we can.
Compare Quotes From Top
Insurance

Carriers
Polite, very knowledgeable and stays on top and in touch with clients needs
very good costumer service i been knowing him for years as my insurance man good job Darreil
Marqusia Betton
2022-09-30
Mister Franklin was very helpful and patient
Sharon Andrews
2022-09-24
I have several years with this company and Mr Franklin has always reached out to me and my family. Even when we have lost family members he is a very loyal and understanding person. I have recommend this insurance company to several family and friends. Thank You Mr. Franklin
He is an awesome insurance guru and he explains everything to you. We have been with him since 2008 and you can't beat his service.
Louise Fitzpatrick
2022-08-17
Very please with the COMPANY. Have POLICIES with them very long time. Very appreciates to Mr. D. Franklin goes beyond hid duties. Big access ro the Company.
Donnye music Pearrie
2022-08-01
Mr Darrell Franklin follows up with me on a regular basis. He is a person that I appreciate. He had provided excellent service over the years. I appreciate his professionalism. Mr Franklin is a knowledgeable life insurance agent. I highly recommend him and the company he represents.