Final Expense
Insurance

in Tennessee
Get The Finest Final Expense Insurance Plan In
Tennessee

, Thanks To Franklin Life & Annuity
Having peace of mind that funeral and burial costs are covered by insurance can be a huge relief to grieving families. The grieving process should not be the time to make complex financial considerations, as the price of a funeral, burial site, coffin, and headstone could range around $1,000 to $10,000.
To help you find the best deal on final expense coverage, Franklin Life & Annuity provides free, no-obligation quotes from different insurance companies. Looking to see whether we can help you save money? You can find out by requesting a quote.
Here's What We
Offer

In Tennessee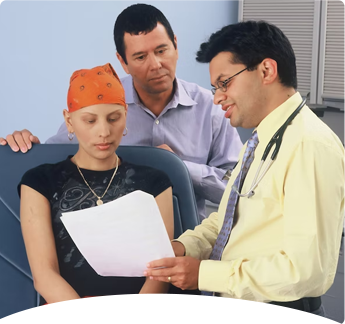 Final Expense Insurance

Funeral
Planning
Family Life
Insurance
Is Final Expense
Insurance

Enough For Your Family In Tennessee?
While final expense insurance policies rarely need a medical exam, getting accepted for one is typically far less of a hassle, irrespective of your age or health. Since not everyone qualifies for standard whole-life insurance, a final expense policy could be a good alternative.
Final expense insurance may not provide the amount of security you want for your loved ones. Although having final expense insurance can help with things like funeral costs and hospital bills in the event of death, it won't do enough to ease the financial burden on your loved ones.
Knowing whether you're better off with a term life policy, a permanent life policy, or a combination of the two will help you make an informed decision about how much life insurance you need. In addition, if you already have a sizeable death benefit from life insurance, you may not need this additional coverage.
Need a Final
Expense

Insurance Quote in Tennessee?
Feel free to give us a call or use this form to make an online quote request, and we will get back to you as soon as we can.
Compare Quotes From Top
Insurance

Carriers
Polite, very knowledgeable and stays on top and in touch with clients needs
very good costumer service i been knowing him for years as my insurance man good job Darreil
Marqusia Betton
2022-09-30
Mister Franklin was very helpful and patient
Sharon Andrews
2022-09-24
I have several years with this company and Mr Franklin has always reached out to me and my family. Even when we have lost family members he is a very loyal and understanding person. I have recommend this insurance company to several family and friends. Thank You Mr. Franklin
He is an awesome insurance guru and he explains everything to you. We have been with him since 2008 and you can't beat his service.
Louise Fitzpatrick
2022-08-17
Very please with the COMPANY. Have POLICIES with them very long time. Very appreciates to Mr. D. Franklin goes beyond hid duties. Big access ro the Company.
Donnye music Pearrie
2022-08-01
Mr Darrell Franklin follows up with me on a regular basis. He is a person that I appreciate. He had provided excellent service over the years. I appreciate his professionalism. Mr Franklin is a knowledgeable life insurance agent. I highly recommend him and the company he represents.